PFA Annual Conference Speakers
Bernard El Boustani, Cped
  Bernard has been in the compression stocking industry since 2009. He started as a sales rep and later moved on to open his own company. His goal was to find a better source of compression stockings where style and comfort combines with compression therapy. Bernard is now distributes Relaxsan throughout Canada.
Compression Therapy, Certification Course:  Venous Diseases and Medical Compression Stockings
Objectives:
Review anatomy and physiology of Circulatory and Venous systems
Common Venous Diseases and risk factors
Medical Compression & Clinical Classifications
Treatment plans- your role as a fitter
 Hands- on session- How to properly measure and fit
Donna Robertson C.Ped, ATC-MS
Donna Robertson is an education consultant for various companies/associations as a pedorthic specialist with unique skills in the sports pedorthic area, involving injury assessment, prevention and rehabilitation, custom foot orthotics, footwear selections, neurological, diabetic foot care and advanced Pedorthic solutions.  Donna has worked with many sports professionals and is well known throughout the USA for her work and lectures along with being inducted into the ALATA (Alabama Athletic Trainers Association) Hall of Fame in 2000. She has been a feature speaker for many medical community associations. She received her BS degree in health, physical education and recreation from the University of North Alabama in 1974, earned her Master's degree in health in 1978 from the University of Alabama, certification as an Athletic Trainer in 1977 and certification in Pedorthics 1987.   Owner of Pedorthic Care Center, a clinical practice, with complete lab for fabrication of custom foot orthotics 1993-2006. Worked as an Athletic Trainer specializing in lower extremity at Olympic Training Facility, Colorado Springs 1983-1985.  Asked to work at Olympic Games 2004 Athens, Greece, Donna worked with the foot and ankle medical team as a pedorthist.  Received the Seymour Lefton Award 2017, PFA's (Pedorthic Footwear Association) most prestigious honor.
Presentation Topic:  Improve Awareness of Foot Biomechanics in Relation to Balance, Postural Alignment and Total Body Functioning  
A) Needs Identification – Why the audience would benefit from this program:
Foot biomechanics is a very important aspect of patient/client management of various gait abnormalities during implementation of a plan of treatment and measuring functional outcomes.  This analysis is best thought of as an in-depth investigation of motion and function of the foot and ankle during stance and walking performance. Clearly, a static (sitting, standing) evaluation is an integral part of the patient's assessment process.  The gait cycle in this presentation will be important in visibly describing how client/ patient walks, in other words how they move from point A to point B.
B) Learning Outcomes – What skills or information do you want to teach:
Observation of the individuals gait cycle helps in the appropriate selection of footwear and foot orthotics improving function and performance.
Observation during gait cycle, stance is considered the most important phase in gathering information of the individuals function due to the fact this is when the foot and leg bears your body weight. Stance phase can be divided into three stages: 1. Initial heel contact 2. Mid-stance of the foot 3. Propulsion of Toe- off as it relates to muscle and joint function.
C) Recognize the importance of the primary focus of a gait analysis is to observe the degree of one's pronation. Pronation is the natural inward role of the foot as the outside part of the heel strikes the ground going into mid-stance distributing the force of the impact of the foot during weight bearing.
Matt Gooch, MS, C.Ped
Matt Gooch, is the Director of Product and Innovation for Superfeet Worldwide, Inc. In this capacity he is responsible for all internal research and scientific development/assessment of Superfeet products as well as the management of Superfeet's product line and Global Education Program. A Certified Pedorthist since 2009, Mr. Gooch regularly lectures to retailers, clinicians and consumers about topics ranging from lower limb biomechanics to the use and effectiveness of orthoses. He received a bachelor's degree in Health and Exercise Science from Furman University in 2005 and a Master's Degree in Health and Human Performance in 2009 from Middle Tennessee State University.
· Title: Biomechanics in 2020: Where do we go from here?
· Description: The past 15-20 years of biomechanics research have resulted in significant advancements in our understanding of human movement and foot function; 2019 was no different. As we look into 2020 and beyond, the presentation will discuss where the scientific literature tells us we should be looking as we continue to search for the best ways to provide both clinical and retail services to our patients and consumers.
· Title: From Research to Reality – How Recent Research is Changing the Way We View and Utilize Foot Orthoses
· Description: The last few decades have produced large bodies of research that have called into quested the validity of many long-held beliefs and conventional practices as it relates to the utilization of foot orthoses. As we look into 2020 and beyond, this presentation will highlight several key insights from the foot orthosis literature that are driving a paradigm shift and suggest an evolution in the way foot orthoses are utilized in clinical practice.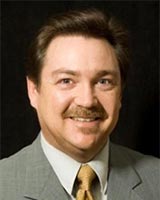 Jeremy Long, BOCPD
Jeremy Long is a BOC Pedorthist, who has been in the footwear field since 1988, covering multiple settings and disciplines. He gained his pedorthic credential in 2005 after having spent years working both in Reebok's Technical Services Division and performing specialty fitting work in the skate/snow sports fields. He has been working in podiatric and O&P facilities for the past 15 years, specializing in a broad spectrum of pedorthic care. Jeremy utilizes personal practice and clinical/research evidence in producing pedorthic strategies to create positive patient outcomes. He has extensive experience working with elite athletes and geriatric populations. His lectures cover all scopes within pedorthics, and presented to those in pedorthic, podiatric, and orthopedic audiences. He also practices clinical pedorthics with Orthotic Holdings, Inc., serving podiatric practices in the Mid-Atlantic region.
Navigating Forefoot Pathologies in a Modern Pedorthic World
Recent changes in contemporary shoe design and construction may be contributing to the increase in forefoot pathology cases. These common forefoot problems include capsulitis, neuromas, acute plantar keratosis/neuropathic ulcers. This session will identify effective pedorthic strategies in orthotic and shoe design to mitigate these conditions.
The Pedorthics of Pregnancy
It is common for pregnant women to experience 20% weight gain over a short period of time. This in turn creates numerous biomechanical and morphological changes which can create an environment for lower extremity pain that can linger well past delivery. This session will identify effective pedorthic strategies for both existing conditions and post pregnancy.
 Dr. Patrick A. DeHeer, D.P.M , FFPM RCPS(Glasg), FACFAS, FASPS, FACFAP
Dr. Patrick A. DeHeer, DPM is a member of the American Podiatric Medical Association (APMA), and a fellow of American Society of Podiatric Surgeons (ASPS), American College of Foot and Ankle Pediatrics, and American College of Foot and Ankle Surgeons (ACFAS), Diplomat of American Board of Foot & Ankle Surgery certified in foot surgery and reconstructive foot and ankle surgery, he is in private practice in Central Indiana, he is the team podiatrist for the Indiana Pacers and Indiana Fever, he is on the Editorial Board of Podiatry Today and a regular blogger for Podiatry Today, Guest Editor for Clinics in Podiatric Medicine and Surgery Pediatric Edition 2013, Guest Editor for Foot and Ankle Quarterly Clubfoot Edition 2014. Dr. DeHeer has had several published articles and is an international and national lecturer and the inventor of the Equinus Brace™.
· When Emerging Biomechanical Theory & Evidence-Based Surgical Practices Collide .
Understand the core concepts of Root biomechanics
Describe the arguments against Root biomechanics o Understand the how emerging biomechanical theory deviates from surgical evidence-based medicine o Estimated time 30 minutes
· Equinus Management for Improved Patient Outcomes
Understand proper clinical examination for equinus deformity
Understand the definition of equinus o Understand the frequency of equinus and pathologies related to equinus o Describe the biomechanics of the medial arch and 1st ray
Understand the role of conservative care for equinus deformity
Understand and know the different posterior muscle group surgical lengthenings
· Biomechanical Lower Extremity in the Athlete
Understand the core concepts and techniques of biomechanical lower extremity exam
Understand the risk factors associated with abnormal biomechanical exam findings
Understand how to implement preventative measures to reduce injury risk in the athlete based of biomechanical examination
Dr. Ray McClanahan, DPM
Dr. Ray McClanahan was born in Port Angeles, Washington to Larry and Judi McClanahan. He completed his undergraduate studies at Liberty University in Lynchburg, Virginia, graduating with a Bachelor of Science in Education. Next, he attended Pennsylvania College of Podiatric Medicine (now Temple University School of Podiatric Medicine), and graduated in 1995. Upon graduation, he completed a two-year podiatric, surgical residency training in Portland, Oregon, at Legacy Health Systems and Kaiser Permanente as a Podiatric Physician and Surgeon.
Dr. McClanahan's practice, Northwest Foot & Ankle in Portland, Oregon, allows him to care for those who find their highest joy when in motion. In his 18 years as a podiatrist, he has learned that most foot problems can be corrected by restoring natural foot function. He is also the inventor of Correct Toes, silicone toe spacers. His professional goal is to provide quality natural foot health services with an emphasis on sports medicine, preventative and conservative options as well as education on proper footwear.
Dr. McClanahan is an active runner and athlete. In 1999, he finished 14th in the U.S. National Men's Cross-Country Championships and had a near Olympic Trials qualifying 5,000 meter mark of 13:56 in 2000. He then qualified for the World Duathlon Championships in 2001.
"How to achieve natural foot health". It will cover how to choose natural footwear, what natural foot shape is, and how to achieve strong feet
Aaron Tran, C.Ped (C)
A Canadian Certified Pedorthist and co-founder of Orthogenic Laboratories, Aaron Tran brings a wealth of diverse knowledge and nearly a decade of clinical experience to the field.  He is a graduate of the University of Western Ontario with a Bachelor of Arts in Kinesiology, and a Diploma in Pedorthics.
Aaron is known for his technical expertise when it comes to utilizing the latest technology to design and manufacture foot orthotics.  He believes in constantly evolving his approach to orthotic fabrication by adapting new and innovative technology.  Orthogenic Laboratories currently utilizes the advancement of CNC milling machines and 3D scanners to create truly custom orthotic devices unique to the individual.
Aaron specializes in treating complicated foot abnormalities and has extensive experience in treating the Diabetic population.  Utilizing state of the art insole pressure measurement technology, he objectively measured pre- and post-treatment pressure at high-risk sites to effectively offload diabetic ulcers at varying stages.  He strongly believes that a well-designed foot orthotic can provide benefits for patients in both their foot health and overall posture and body alignment.
Striving to better understand the footcare model worldwide, Aaron travels annually to Europe, to participate in an International Summit of Foot Specialists.  The top foot specialists from ten to fifteen countries around the world gather together to discuss and evaluate treatment protocols and best practices in foot orthotics. Each practitioner creates a foot orthotic for the same patients during the summit, and the results are analysed and compared using full body 3D postural scans, pressure measurement technology in both static and dynamic readings, and patient feedback questionnaires.
As an avid runner and rock climber, Aaron understands how the feet greatly affect activity and performance in sports. Aaron hopes to continue leading the orthotic industry towards technological advancement and growth to bring the best possible treatments to patients across North America."
Michele Peters, C.Ped (C)
Michele Peters is an assiduous and diligent working member of the Pedorthic community, working as a certified Pedorthist since 2004. She  is the co-founder of Orthogenic Laboratories, primary owner of Johnson Bros. Shoes, and owner of Ortho Dynamics Pedorthic Centre.
Michele works with cutting edge technology in insole pressure mapping, laser scanning, 3D modelling software and CAD CAM manufacturing. Her comprehensive qualitative and quantitative approach helps engender successful outcomes in her patients, placing primacy on evidence based methods and protocols.
Currently, she specializes in the assessment, design, and fabrication of custom made orthotics and custom made footwear that treat involved and complex conditions. These include diabetic ulcers, amputations, Charcot joints, Charcot Marie Tooth disease, Club Foot, and Polio.
Michele is part of an international study group dedicated to creating the best treatment protocols for foot conditions using Paromed technology. The efficacy of learned and refined protocols and methods recently manifested in biomechanical advancements of professional skaters and ballerinas Michelle oversees.
Michele champions a growth mindset approach to the manifold challenges of the Pedorthic field. Michele prizes dissemination of information, collaboration, and evidence-based treatments to understand, validate, and replicate successful patient outcomes. In doing so, Michelle hopes to fashion a more robust, innovative, and thorough approach to Pedorthics.
An international, collaborative approach to "best practice solution" for the management of foot and ankle conditions
Clinicians from countries around the world assembled in Neubeuern Germany to test their skills in the design and fabrication of custom foot orthotics. Although it started as a competition, it ended as a united pursuit to develop a methodology for the management of foot and ankle condition.
During this presentation we will recount the events of the summit with hopes of inspiring a similar movement amongst Canadian clinicians.
The technology challenge!
There are so many different ways to treat a patient with foot orthotics. Explore some new innovations in technology to validate your outcomes.