PFA Annual Conference Speakers
Dr. Louis J. DeCaro, D.P.M.
Louis J. DeCaro is a Podiatric Physician who specializes in pediatrics with a special interest in sports medicine and biomechanics for both adults and pediatrics. Dr. DeCaro is President and fellow of the American College of Foot & Ankle Pediatrics (ACFAP). Dr. DeCaro is a Board Certified Diplomate of the American Board of Multiple Specialties in Podiatry. He also shares a patent on foot types. He is in private practice in West Hatfield and a member of the surgical & medical staff at Franklin Medical Center as well as Holyoke Medical Center. Dr. DeCaro is the Director and originator of the Adult & Pediatric Gait Labs Biomechanics Clinic, which takes place biweekly at his West Hatfield office. It is a multidisciplinary clinic, which evaluates the most challenging of biomechanics patients, and helps to find them answers through orthoses and therapy. Dr. DeCaro is an international lecturer on the topics of podopediatrics and biomechanics.
 Friday March 29th 2019 Pre Conference Course Description:
This one-day program examines both the science and practice management of biomechanics, orthotics of all ages. It will include both lecture and hands on workshops that will cover the A-to-Z's of running a successful foot orthotic program. The program will offer attendees an over-view of the normal development of a child's foot, normal and pathological foot biomechanics and how to classify pediatric and adult foot types, specialized content on pediatric biomechanics conditions, and marketing strategies on how to expand your orthotic and bracing program. As well practitioners will be participating in a hands on biomechanics lab that will show them first hand how to biomechanically characterize and treat almost any foot type.
Overall STUDENT OBJECTIVES:
1 –  Gain a comprehensive biomechanical understanding of the Pediatric Foot
2 – Learn the principals of torsion and how that affects the developing body
3 –  Gain a comprehensive biomechanical understanding of the Adult Foot
4 – Understand biomechanical foot typing through a hands-on lab
5 –  Perfecting a Biomechanical & Orthotics Protocol
6 – How to Grow and cultivate a more Pediatric based niche
8:30-10 -Comprehensive Biomechanical Understanding of the Pediatric Foot 
Objectives:
To understand the most common foot and ankle pathologies associated with podopediatrics and adult foot types involving orthotic treatments. Age specific protocols will be discussed.
Understanding the long-term implications of foot types in starting with children and their correlation and prevention of many common adult kinetic chain pathologies including but not limited to bunions, hammertoes, neuromas, plantar fasciitis, and other common podiatric adult complaints.
Understand how to select the appropriate orthotic design and selection based on pathological foot-type
10-11am Pediatric Torsion to Toe Walking – Why it all matters and how to manage it comprehensively
Objectives:
Identify torsional and other transverse plane deformities of the lower extremity and describe how to evaluate and diagnose them in static and dynamic exam
Discuss the significance of torsional and other transverse plane deformities in altering normal gait and normal foot function
Discuss treatment options for torsion, other transverse plane deformities and resultant compensatory pedal deformit
11-12pm "Growing your Podopediatrics practice"
Objectives:  An incredible opportunity surrounds your practice that is both beneficial to you and the community at large.  Children are in tremendous need of podiatric care, both preventatively and proactively as a result of complication or injury, but are often unaware of the high level of care you as a podiatric practitioner can offer them. Beyond that, referral sources such as other medical practitioners, athletic directors, school nurses and a multitude of other entities around you are equally unaware.  What this means to us is one thing; Opportunity!  In this session, we are going to discuss not only who to engage to educate about what you can offer the pediatric community as a foot and ankle specialist, but exactly how to approach these numerous entities and also use your internal marketing structure to educate the masses about the podopediatric aspect of your practice. It also explores ways to utilize existing adult patients and link the genetics of their conditions and why they should also have their kids examined.
12:30-2:00 Comprehensive Biomechanical Understanding of the Adult Foot
Objectives:
To understand how to identify the basic biomechanical principles of the foot and lower extremity as a function of gait, and recognize the affect pathological foot conditions have upon normal gait.
Understand a way to be able to differentiate between a compensated and uncompensated rearfoot varus deformity and their affect on gait. Thus the ability to differentiate between common pathological foot-types.
Understand how to select the appropriate orthotic design and selection based on pathological foot-type.
2-4pm:  Hands on Biomechanics Foot Typing Lab
The practitioner will learn to perform visual static and dynamic gait analysis, interpreting key weight bearing compensations in order to differentially interpret a patient's foot type. Practitioners are taught how to implement the algorithmic process to classify an individual's foot into one of 6 major foot, or "quad" types. Practitioners will come to understand how the specific gait sequencing of each foot type may predispose an individual to a certain set of pathologies.
Lab sessions will include foot typing fellow practitioners and actual fitting of functional foot orthoses, At the conclusion of this program, each practitioner will leave this program skilled in a more functional approach to foot and gait assessment, allowing them to return to their clinic with the ability to offer their patients a more accurate orthotic solution.
Dr. Victoria Chester
Dr. Victoria Chester Co-directors of the Andrew and Marjorie McCain Human Performance Laboratory. Vicky received her PhD in Mechanical Engineering from the University of New Brunswick in 2004. Dr. Chester is currently a Professor in the Faculty of Kinesiology at the University of New Brunswick (UNB) and a member of the Graduate Academic Unit of the Department of Mechanical Engineering at UNB. Dr. Chester is co-founder of the UNB-Stan Cassidy Centre for Rehabilitation Gait Team. Dr. Chester's research interests focus mainly on motion capture in clinical populations, gait, statistical analyses of gait waveforms, advanced mechanical models of the feet, and upper extremity motion during activities of daily living. Dr. Chester has published over 40 peer-reviewed journal articles and numerous conference abstracts in the area of motion capture and gait analysis. Since beginning her career in 2004, Dr. Chester has been funded by the Natural Sciences and Engineering Research Council of Canada (NSERC Discovery Grant), Canada Foundation for Innovation (CFI New Opportunities Fund and Leaders Opportunity Fund), Canadian Institutes of Health Research and Regional Partners Program (CIHR-RPP), the New Brunswick Innovation Foundation (NBIF-RIF), and the New Brunswick Health Research Fund (NBHRF). Dr. Chester is also a reviewer for NSERC's Collaborative Health Research Project (CHRP) and the Discovery Grant Program.
Part 1:  The Role of Clinical Gait Analysis in Treatment Prescription
Walking, or gait, is a fundamental human motion. Clinical gait analysis (CGA) uses state-of-the-art motion capture systems to quantify and assess the mechanics of walking and facilitate the identification of deviations from typical movement patterns.  The underlying cause(s) of these movement deviations and their functional consequences are then determined to provide optimal treatment recommendations.  This session will review the procedures and protocols associated with clinical gait analysis testing, data interpretation, and clinical value. The benefits of CGA vs observational gait analysis and the functionality of a team approach to gait treatment will also be discussed.
Part 2: Multisegment Foot Models in Gait Analysis
Until recently, most gait research has modeled the foot as a single rigid segment consisting of two rotational degrees of freedom.  To increase our knowledge of the mechanics of the foot segment, multisegment mechanical models have been developed.  These models divide the foot into multiple compartments or segments allowing the relative motion between segments to be measured (e.g. forefoot vs hindfoot).  Such models will lead to an improved understanding of foot mechanics as a function of age, speed, sex, and foot type. While the foot plays a critical role in support and propulsion during gait, multisegment foot research is still in its infancy compared to other areas of biomechanical research.  This session will review the development and application of multisegment foot models to increase our understanding of foot function and its role in body.  Given the rigid linked nature of the human body, multisegment foot research will also lead to a greater appreciation of the mechanics of higher joints and therefore, movement as a whole.
Caroline Mills-White
Caroline has over 20 years of industry experience having held progressive positions with brokers and insurers. She is currently responsible for developing and leading Aon's personal lines strategy, driving revenue growth and client retention for Aon's three personal lines segments including Private Risk Management (PRM), Group and Affinity, and Retail.
Caroline has earned the Fellow Chartered Insurance Professional (FCIP) designation in 2011 and the Chartered Insurance Professional (CIP) designation in 2008.
Additionally, she has a M.Sc. from Edinburgh Business School, Herriot-Watt University in 2017.
Caroline will present a high level overview of the products Aon offers and a short review of each product
​
Dr. Louis N. Iannuzzi, BS, DPT
Dr. Louis N. Iannuzzi received his BS in Zoology from the University of Wisconsin in Milwaukee in 1978, followed by his BS/Certificate in Physical Therapy from New York University in 1980, and his DPT from Boston University in 2011. Among his many professional accomplishments, Dr. Iannuzzi spent 20 years as the Chief Physical Therapist of the NY Regional Ambulatory Hansen's Disease Program; served as an Adjunct Professor for both New York University and the College of Staten Island; and, acted as a Clinical Consultant for Staten Island University Hospital's Diabetes Treatment Center. Currently, Dr. Iannuzzi serves as the Clinical Wound Specialist at Bellevue Hospital Center's Department of Dermatology, and most recently at the Langone-NYU Kimmel Wound and Hyperbaric center. Dr. Iannuzzi also spent 25 years as a highly decorated Commissioned Officer with the United States Public Health Service (USPHS), retiring in early 2006 with the rank of Captain following an extended deployment during the 2005 Hurricane Katrina and Rita disaster relief missions in Louisiana and Mississippi. Other USPHS projects in which Dr. Iannuzzi participated include World Trade Center Relief, NY Habitat for Humanity, and the Sierra Leone Amputee Project. In addition, Dr. Iannuzzi is a Corps Specialist in Insensitive Limb Management related to Leprosy and Diabetes, as well as a board certified pedorthist since 1990. His research interests include wound care, pathomechanics, electromyography, and electrotherapy.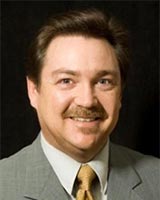 Jeremy Long, BOCPD
Jeremy Long is a BOC Pedorthist, who has been in the footwear field since 1988, covering multiple settings and disciplines. He gained his pedorthic credential in 2005 after having spent years working both in Reebok's Technical Services Division and performing specialty fitting work in the skate/snow sports fields. He has been working in podiatric and O&P facilities for the past 15 years, specializing in a broad spectrum of pedorthic care. Jeremy utilizes personal practice and clinical/research evidence in producing pedorthic strategies to create positive patient outcomes. He has extensive experience working with elite athletes and geriatric populations. His lectures cover all scopes within pedorthics, and presented to those in pedorthic, podiatric, and orthopedic audiences. Jeremy presently is on the Teasurer of the Pedorthic Footcare Association, and is Chair of its Nominations Committee, and serves on the Council on Pedorthic Education. He also practices clinical pedorthics with Orthotic Holdings, Inc., serving podiatric practices in the Mid-Atlantic region.
The Modern Challenges in Working with Therapeutic Extra Depth Shoes
Pedorthists now face several challenges when fulfilling prescriptions for therapeutic shoes for persons with diabetes.  Shoe material costs are higher and construction is curtailed compared to previous times, contributing to both reduction in cost for service and quality or service to patients.  Attendees will discover how to differentiate among pre-approved products in order to maximize treatment efficacy, and how to realize sustainable profitability.
Learning Objectives:
1. Review the challenges involved in reimbursement for diabetic shoes.
2. Discover how materials costs have altered footwear construction in recent years.
3. Find out how pedorthists can be profitable, while still providing quality made therapeutic footwear.
Dr. Paul Langer, DPM
 .Dr. Paul Langer is a board certified podiatrist practicing with Twin Cities Orthopedics.  He is the author of Great Feet for Life:  Footcare & Footwear for Healthy Aging, an editor of Athletic Footwear & Orthoses in Sports Medicine, has contributed to other medical texts and journals and has lectured internationally on lower extremity health and footwear. He is a past president of the American Academy of Podiatric Sports Medicine and an adjunct clinical faculty member of the University of Minnesota Medical School.  He has been interviewed in The New York Times, Runner's World, Outside, Prevention, and CNN.com among other media.
Dr. Yong Li, PhD
As the founder of OLT Footcare, Dr. Yong Li has been working in the field of 3D scanning and 3D data processing for the past 25 years.  In 1992, Dr. Li joined the EOIS Research Institute of OPTON Co., Ltd. to develop a fully automatic 3D non-contact scanning solution for Toyota Design Center.  During his 10+ years of industrial experience, Dr. Li involved in many industrial application of 3D scanning, such as the  engine block 3D scanning/inspection system for Honda engine plant in Ana, Ohio and Composite frame inspection system of Boeing 787 dream liner.  In 2010, Dr. Li founded OLT Footcare — a Canadian company headquartered in Windsor, Canada with offices in US and China.  OLT Footcare provides an advanced and comprehensive additive manufacturing solutions for custom sandals, custom foot orthotics and ankle foot orthotics, including 3D foot scanning, 3D data processing, digitally creation of custom sandals/foot orthotics and on-site 3D printing.  The revolutionary system has been installed into 50+ medical clinics in US, Canada, UK, Australia, Malaysia and China.  Dr. Yong Li holds a PhD degree in Mech Eng from McGill University and a graduate degree in Mech Eng from Tsinghua University.
3D Printing Foot Orthotics and Custom Sandals
3D printing manufacturing technology is now entering both the clinical and retail footwear markets.  This disruptive technology will change how foot orthotics and custom footwear are made and eventually improve access and decrease costs for consumers to custom made footwear.  Pedorthists expertise in biomechanics and footwear make them perfectly suited to capitalize on this technology and incorporate it into both clinical and retail settings.
This lecture/workshop will review the methods of scanning and 3D printing and take participants through the process from scanning of the feet to a printing a pair of foot orthotics.
Robert S. Schwartz
Robert S. Schwartz, C.Ped, is president and CEO of Eneslow Pedorthic Enterprises, Inc. which operates Eneslow, The Foot Comfort Center, Eneslow Pedorthic Institute (EPI), and Eneslow.com. Mr. Schwartz and Eneslow are recognized leaders in the footwear and footcare industries, and in the New York City business community.
Mr. Schwartz is a past president of the Pedorthic Footcare Association (PFA) from 1986 to 1988. He served on the PFA BOD as Chair of their Pedorthic Educator's Committee (COPE) from 1985 to 1992 and from 2009 to 2010. (pedorthics.org)
Mr. Schwartz is currently an adjunct instructor in the department of orthopedic sciences at the New York College of Podiatric Medicine. He trains third year podiatry students on pedorthics in Eneslow's facilities. He has participated on the faculty of Aetrex University, and on the advisory board of foot.com and Pedorthic Newswire. He has been a faculty member of the pedorthic programs at Ball State University, Florida International University, Hospital for Special Surgery, New York University Medical Center, Northwestern University, Staten Island University, Shoe Service Institute of America, UCLA, and others.
Mr. Schwartz has published many articles on pedorthics and footwear which have appeared in Current Pedorthics, M. Jahss: Foot & Ankle, Podiatry Management, Biomechanics, PM News, Pedorthic Newswire, Healthy Living from the Ground Up, etc.
Mr. Schwartz is currently on the board of the Manhattan Chamber of Commerce in New York City. (MCC.org). He is chair of the Membership committee; his focus is to help merchants and small businesses compete and thrive.
Mr. Schwartz served on the Board of the National Shoe Retailers Association (NSRA) from 1995 to 2010, on their strategic planning, nominations committees and as vice chair. He was chair of NSRA's education committee from 2000 to 2009. (nsra.org)
External shoe modifications 
External shoe modifications are designed to control mechanical stress: 
amount, location, and moment. When applied appropriately, they transfer forces from high load to low load areas, and sensitive to tolerant areas. 
Reducing friction & shear/pressure, controlling motion of flexible joints & deformities, and accommodating fixed deformities are strategies in the design of external shoe modifications. We will review modifications and their purpose, function and application in all body planes. 
Pedorthic Assessment and fulfillment in a Retail shoe store
Since 1926, Eneslow has been helping people with their footwear needs for their lifestyle and foot related disorders. In our experience, the needs of our clients have been best satisfied in an environment that feels and functions as a full-service retail shoe store. We can offer all of the pedorthic skills, while providing a comprehensive collection of products and services to maximize their pedorthic and shoe-shopping experience. We will review the rationale behind this strategy and the techniques we use.
Jennifer Howey, PT, CAFCI, MCPA
Jennifer Howey is a physiotherapist and owner of InsideOut Physiotherapy & Wellness Group in Toronto, Canada. Jennifer has been featured on CBC and multiple presses. She was a lead on Team Medical for the 2015 PanAm/ Para PanAm Games. Jennifer is a National Master Instructor for BSN Leukotape – K. She is passionate about feet and has developed foot focused taping programs.    Jennifer is the Master trainer for Nordixx Nordic Pole Walking Canada.  It is with principles of lifelong learning, movement and vitality that Jennifer educates.
Title:   Movement is Life and Life is Movement
Keeping us moving throughout our lives!    During this interactive session some easy exercises for the foot and lower extremity will be reviewed. You will then learn why activities such as Nordic Pole Walking compliment your pedorthic care and are becoming mainstream as a way to maximize our movement potential as we age. See the evidence behind success of Nordic Pole Walking for diabetes management, Parkinson's Disease and cardiovascular health and fitness. Time for Q & A for kinesiology taping from previous years will also be allotted.
Bernard El Boustani, Cped
  Bernard has been in the compression stocking industry since 2009. He started as a sales rep and later moved on to open his own company. His goal was to find a better source of compression stockings where style and comfort combines with compression therapy. Bernard is now distributes Relaxsan throughout Canada.
Compression Therapy, Fitter Seminar:  Venous Diseases and Medical Compression Stockings
Objectives:
Review anatomy and physiology of Circulatory and Venous systems
Common Venous Diseases and risk factors
Medical Compression & Clinical Classifications
Treatment plans- your role as a fitter
 Hands- on session- How to properly measure and fit
Monika Volkmar BFA CSCS
My original study was in dance performance at Ryerson University, although my professional dance career was cut short by a series of injuries. Determined to see this as a positive change in my life trajectory, I entered the world of fitness, movement, and bodywork as a way of learning how to heal myself. This started by creating The Dance Training Project- a strength training program aiming to help dancers perform better and prevent injuries. My fascination with efficient, healthy human movement led me to study gait mechanics extensively (as taught through Anatomy in Motion™) which strongly impacts on the attention to detail and individualization with which I work with my clients. As well as being an AiM practitioner and  strength and conditioning coach, I am a practitioner of Thai massage and craniosacral therapy. Regardless of the modality- hands on vs. hands off; active movement vs. passive bodywork- my highest value is to teach people how to use movement to help them connect with their bodies, move through chronic pain, past injuries, and restrictions so that they can live their best lives and attain their health and fitness goals.
What is Anatomy in Motion?
Anatomy in Motion (AiM) is a system for looking at and working with the body based on the physiological joint motions present in the gait cycle, with the intention to improve performance and overcome pain and injuries. Developed by Gary Ward, AiM works via three primary avenues: A philosophy and "Five Big Rules" of closed chain gait-centric biomechanics, the Flow Motion Model™ (FMM) defining what each joint does (mechanics) and when it does (timing) it in the gait cycle, and full body movements based on the mechanics of the FMM designed to restore ideal joint motion to the body. Of special interest in AiM is the mechanics of the foot and its 33 moving joints, and the relationship these have with the rest of the body as we make the journey from one foot to the other. In our lecture we will discuss the philosophy, Five Big Rules of movement, and introduce the Flow Motion Model. In the practical session we will explore an introduction to how an AiM practitioner might assess and use movement to help the body find "center" based on Gary Ward's philosophy and methodology, connecting how we feel our center of mass reflected in the pressure of our feet with how the rest of our bodies can (or cannot) move.