Industry Suppliers/Vendors
Pedorthic Product Reference
As a PFA Vendor/Manufacturing Member exclusive, this reference guide highlights pedorthic products offered by member companies who are in good standing. Please use this easy reference every time you need to find specific products or services. Statements about a company or its services are the responsibility of the company and do not imply endorsement by the Pedorthic Footcare Association of Canada or its Board of Directors.

Click on a name below to view Vendor information.
Acor
Aetrex Worldwide, Inc.
Affinity Insurance Services, Inc.
Akaishi
Amfit Inc.
Apis Footwear Company
Arizona AFO, Inc.
Bestsole, Inc.
Bintz Company, Inc.
Birkenstock USA, LP
Brooks Sports, Inc.
Bunion Bootie
C.N. Waterhouse Leather Co., Inc.
Dr. Comfort
Drew Shoe Corporation
Finn Comfort
Foot Solutions
Frankford Leather Company, Inc.
Gadean Footwear
Goodhew, LLC
---
Acor (1979)
Custom and comfort footwear, inserts and materials. Originator of Tri-Lam and P-Cell.
Cleveland, OH
Phone: 800-237-2267 | Fax: 216-662-4547
E-mail: email@acor.com | Website: www.acor.com/
---
Aetrex Worldwide, Inc. (1973)
Aetrex Worldwide has been a supplier of footcare products for 60 years. Aetrex's brands include Aetrex® and Apex Footwear, Lynco® Orthotics, iStep® and raw materials.
Teaneck, NJ
Phone: 800-526-2739 | Fax: 201-833-1485
E-mail: info@aetrex.com | Website: www.aetrex.com/
---
Affinity Insurance Services, Inc. (1998)
Affinity Insurance Services administers the PFA product and malpractice liability insurance program. Designed for pedorthists, insurance protection can be customized for each‑PFA member.
Chicago, IL
Phone: 800-544-2672 | Fax: 312-922-9321
Website: www.pfainsurance.com/
---
Akaishi (2013)
Akaishi strives to provide an unfailing level of comfort and satisfaction to each customer.After years of research into the structure of women's feet and legs, AKAISHI has discovered the key to long term foot care and health. Through rigorous functional testing, each line of Akaishi products is able to afford wearers with unsurpassed comfort and support. Following overwhelming success in Japan, AKAISHI aims to bring comfort and health to the feet of women throughout the world.
Gardena, CA
E-mail: kurato.sato@akaishiusa.com | Website:  www.akaishiusa.com
---
Amfit Inc. (1996)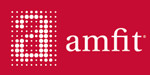 Since 1977, Amfit has elevated custom foot orthotics in the computer age.  From diabetic care to professional athletes and beyond – Amfit 3D contact technology offers innovative, user-friendly tools to create the exact result you desire.  From small scale operations to large labs.  Where technology fits.  Perfectly.  Amfit is your custom foot orthotic partner.
Vancouver, WA
Phone: 800-356-3668 | Fax: 360-566-1380
E-mail: sales@amfit.com | Website: www.amfit.com
---
Apis Footwear Company (2000)
Mt. Emry therapeutic line – accommodate, never correct!  We have the shoes to accommodate charcot, edema, hammer toes, bunions & RA.  Whether for depth, width or even for shape, select from our variety of styles to fit that special foot of your patient.
El Monte, CA
Phone: 626-448-8905 | Fax: 626-448-8783
E-mail: sales@apisfootwear.com| Website: www.bignwideshoes.com
---
Arizona AFO, Inc. (2003)
Arizona AFO manufacturers a line of medical ankle braces for the treatment of foot disorders. The Arizona AFO line is used by physicians and practitioners as a way to increase mobility, avoid paid, avoid surgery, and provide a better quality of life.
Mesa, AZ
Phone: 480-222-1580 | Fax: 480-461-5187
E-mail: don@arizonaafo.com | Website: www.arizonaafo.com/
---
Bestsole, Inc. (2010)
We manufacture and distribute a glycerin-filled, therapeutic, massaging insole.  Our insoles will massage your feet and increase circulation to your feet.  They are also excellent shock absorbers for your feet, knees, hips and back.  One pair fits in all shoes.  Our soles are machine washable.  We offer a two-year replacement warranty.  Our insoles have always been made in the USA.  Visit our website for additional products.
Boynton Beach, FL
Phone: 866-301-3338 | Fax: 561-547-4684
E-mail: bestsole3@bellsouth.net | Website:  www.massaginginsoles.com
---
Bintz Company, Inc. (1991)
Distributor of pre-molded orthotics, comfort foot products, sheet goods and fitting aids. Products from Birkenstock, Pedag, Spenco, Pedifix, Knit-Rite, Powerstep, Hapad, Sroufe, Khepra and more.
Wheaton, IL
Phone: 800-235-8458 | Fax: 630-653-5077
E-mail: bintz@bintzco.com | Website: www.bintzco.com/
---
Birkenstock USA, LP (1990)
U.S. distributor of Birkenstock sandals, shoes, clogs and arch supports, and also representing Footprints shoes and Birko Orthopadie arch supports.
Novato, CA
Phone:  800-949-7301 | Fax:  415-884-3250
E-mail:  kwiltz@birkenstocusa.com | Website:  www.birkenstockusa.com
---
Brooks Sports, Inc. (2001)
Brooks Sports, Inc., is proud of our hard-earned reputation for engineering footwear that provides the perfect ride for every stride.  Brooks works to ensure that all of our footwear products meet the biomechanical needs of runners, enhance comfort, and aid in the prevention of running-related injury.  We're dedicated to reducing running injury risk and have aligned ourselves with some of the top researchers around the world to tackle this.
Bothell, WA
Phone: 425-488-3131 | Fax: 425-483-8181
Website: www.brooksrunning.com/
---
Bunion Bootie (2014)
Say good-bye to painful rigid splints, pads that do not stay in place, and spacers that are difficult to walk in. Bunion Bootie is the complete bunion treatment package; protective, supportive, comfortable, and not to mention, discreet. Truly one-of-a-kind in the world of bunion treatments. The newest in bunion treatment to help manage your bunion pain and best of all – it doesn't involve surgery!
San Luis Obispo, CA
Phone: (877) 208-4540
Email: Lisa@BunionBootie.com | Website: www.BunionBootie.com
---
C.N. Waterhouse Leather Co., Inc. (1998)
Manufacturer and distributor of fine leathers, woolskins, suede pig-skins, sheet goods and adhesives for use in the pedorthic footwear and orthopedic industries.
Hyannis, MA
Phone: (800) 322-1177 | Fax: (508) 771-2300
E-mail: info@waterhouseleather.com | Website: www.waterhouseleather.com
---
Dr. Comfort (2004)
Dr. Comfort manufactures, warehouses and distributes the finest quality extra-depth shoes for diabetics or patients who need quality comfort shoes.
Mequon, WI
Phone: 800-992-3580 | Fax: 262-242-9300
E-mail: info@drcomfort.com | Website: www.drcomfort.com/
---
Drew Shoe Corporation (1968)
Men's and women's depth and comfort footwear in over 150 sizes.
Lancaster, OH
Phone: 800-837-3739 | Fax: 740-654-4979
E-mail: customerservice@drewshoe.com | Website: www.drewshoe.com/
---
Finn Comfort (1993)
Luxury comfort footwear. Men's and women's walking shoes, sandals and boots featuring removable/modifiable orthopedic footbeds. Hand-crafted in Germany.
Thousand Oaks, CA
Phone: 805-375-0038 | Fax: 805-375-0848
E-mail: info@kannercorp.net | Website: www.finncomfort.com
---
Foot Solutions (2012)
Feet are your foundation for life.  At Foot Solutions, we use the most advanced technology combined with a full understanding of biomechanics of feet and gait, along with the highest quality footwear on the planet to fit your unique feet.  Through our customized solutions, we will improve your comfort and body alignment and help you achieve better health through your feet.
Marietta, GA
Phone: 888-FIT-FOOT | Fax: 770-953-6233
Website: www.footsolutions.com
---
Frankford Leather Company, Inc. (1997)
Diabetic seamfree socks, foot comfort products, shoes, shoe modification/shoe repair supplies, foam impression kits, specialty adhesives and more. Same-day shipping. Products from Apex, Soletech, Vibram, EVA, Sher, Dryz, etc. Catalogs available.
Bensalem, PA
Phone: 800-245-5555 | Fax: 215-244-4411
E-mail: sales@frankfordleather.com | Website: www.frankfordleather.com/
---
Gadean Footwear (2010)
Gadean Footwear is the largest orthopaedic shoemaker in Australia.  Gadean Footwear provides retailers with washable slippers, motion shoes, fashion shoes, depth shoes, removable insole sandals and many more products.
Malaga, Western Australia, Australia
Phone: 61-8-92486533| Fax: 61-8-92486711
E-mail: info@gadeanfootwear.com.au | Website: www.gadeanfootwear.com.au
---
Goodhew, LLC (2012)
Goodhew, a leader in the ModernCraft movement, spins fresh designs, natural performance yarns, and the heritage of American craftsmanship to create high performance socks for the everyday world. Goodhew: a sock for every walk in the walk of life.
Chattanooga, TN
Phone: 423-643-0821 | Fax: 423-643-0825
E-mail: eeckardt@goodhew.us.com | Website: www.goodhew.us.com
---
Guard Industries, Inc. (1996)
Components for shoe care, foot comfort, orthotics and prosthetics. Complete listing of available products will be sent upon request.
St. Louis, MO
Phone: 800-535-3508 | Fax: 314-534-0035
E-mail: guard@il.net | Website: www.guardmfg.com/
---
Haflinger/Highlander (Gerda Hoehm) (1999)
Boiled wool slippers, latex arch support , felt and leather clogs, cork molded footbed. Highlander is Gerda Hoehm's new high-quality comfort line with a removable footbed. Both Haflinger and Highlander are made in Germany.
New York, NY
Phone: 212-949-6767 | Fax: 212-949-8833
E-mail: haflingerny@worldnet.att.net
---
Hapad, Inc. (1988)
100% natural wool felt foot products and Comf-Orthotic Insoles.
Bethel Park, PA
Phone: 800-544-2723 | Fax: 800-232-9427
E-mail: info@hapad.com | Website: www.hapad.com/
---
Honeywell Safety Products (2013)
NEOS overshoes provide a tough barrier between everyday footwear and the harsh elements of nature. Wear over your favorite, comfortable shoes or boots with confidence that feet and footwear will stay warm and dry. NEOS are extremely lightweight and easy to get on and off. With different heights, insulation and traction to offer the right amount of protection, NEOS has you covered.
Smithfield, RI
Phone: 401-757-2503 | Fax: 401-233-7641
E-mail: jennifer.stritzinger@honeywell.com | Website:  www.overshoe.com
---
ING Source, Inc. (2013)
ING Source, Inc. is a consumer health and medical device manufacturer selling products world-wide. Our origins were in design, development, sourcing and marketing consulting. ING Source holds several patents, and is the creator of the innovative OrthoSleeve Branded products of FS6 Compression Foot Sleeve; CS6 Compression Calf Sleeve; KS6 Patella Knee Sleeve; ES6 Compression Elbow Sleeve; and the DermaSox Foot Treatment System. ING Source also offers OEM for compression wear and orthopedic support in sports, rehabilitation and Diabetic Foot Care to numerous premium brands.
Hickory, NC
Phone: 877-647-0386 | Fax: 877-635-1521
E-mail: dhiggins@ingsource.com | Website: www.ingsource.com
---
J.H. Cook & Sons, Inc. (2004)
Shoe modification components, foot comfort products and shoe repair supplies. Products from Aetrex, Spenco, Vibram and Soletech.
Granite Quarry, NC
Phone: 704-279-5568 | Fax: 704-279-5261
E-mail: jhcooka@windstream.net
---
JMS Plastics Supply (1992)
JMS is the first U.S. company to have Silpure in our nylon top cover on our Neolon.  Silpure is an advanced anti-microbial protection that provides proven anti-bacterial properties of silver.  Available in 1.5 mm and 3.0 mm sheets. Our Neolon with Bamboo is also deodorizing and anti-bacterial, available in sheets 40″ x 48″ or 48″ x 80″  Our new J-fab line of prefabs are thin, heat moldable, and come in three styles and colors.  Stop by booth 805 at PFA's 55th Annual Symposium & Exhibition in Orlando, FL, this October.
Neptune, NJ
Phone: 800-342-2602 | Fax: 732-918-1131
E-mail:  sales@jmsplastics.com | Website: www.jmsplastics.com/
---
Justin Blair & Company (2001)
Manufacturer of Ralyn Shoe Care and Backroom Supplies and NightCare Foot Care. Distributor for Aetrex, Acor, Darco, Herbal Concepts, Pedifix, Swede-O, Silipos and Therafirm.
Chicago, IL
Phone: 800-566-0664 | Fax: 773-523-3639
E-mail: orders@justinblair.biz | Website: www.justinblairco.com/
---
KLM Laboratories (2006)
An industry leader in the manufacture of foot orthotics and insoles, specializing in custom orthotics, pre-fabricated orthotics, orthotic insoles and orthotic materials.
Valencia, CA
Phone: 800-556-3668 | Fax: 800-556-3338
E-mail: cservice@klmlabs.com | Website: www.klmlabs.com/
---
Klogs-USA (2007)
KLOGS®, headquartered in Sullivan, MO is a part of the Latitudes, Inc., family of Komfort brands.  Utilizing proprietary polyurethane components and slip-last construction, KLOGS® offers premium comfort footwear designed to fit the anatomical features of the foot and provide instant wearability while eliminating a "break-in" period.  With removable footbeds to accommodate custom orthotics, a broad range of sizes and widths to ensure proper fit, slip-resistant outsoles and replaceable footbeds, KLOGS® is dedicated to providing "WOW" Komfort in every step.  www.wowkomfort.com
Sullivan, MO
Phone: 573-468-5564 | Fax: 573-468-5560
E-mail jennifer@latitudesinc.com
---
Landis International Inc. (2014)

Landis International Inc., a Canadian manufacturer and distributor of orthopedic and shoe repair machinery, is the undisputed leader and the Industry's main supplier for North America and Australia. Landis International offers new and reconditioned quality equipment, tools, as well as the necessary parts required for the maintenance of equipment built to last a lifetime.
Québec, Canada
Phone: 800-634-0806 |Fax: 1-450-359-9619
E-mail  info@landisinternational.ca  Website:  http://landisusa.com
---
Lord Custom Molded Shoes, Inc. (1994)
Fashionable custom-molded shoes for men, women, and children. Guaranteed fit and service.
Bohemia, NY
Phone: 800-SHOES11 | Fax: 516-471-3090
Website: www.lordshoes.com
---
mediUSA, LP (2013)
Our company slogan "medi. I feel better." reflects our view of ourselves as a partner to everyone who operates in the medical aids market. With our products and technologies, we would like to make people's lives easier, better and more comfortable. We aim to do this by meeting the different needs of all our customers, every day and throughout the world.
"I feel better" is therefore a promise that becomes a reality with medi, because we offer indication-specific and effective product solutions to the highest standards, which, with the help of our pioneering, individual concepts and dense customer service network, can be provided wherever they are needed.
Whitsett, NC
Phone: (800) 633-6334 | Fax: (888) 570-4554
E-mail: edw@mediusa.com | Website: www.mediusa.com
---
Mephisto (1998)
With worldwide headquarters in Sarrebourg, France, MEPHISTO – the WORLD'S FINEST FOOTWEAR, was founded more than 40 years ago by Martin Michaeli.
Mephisto has a loyal following and a strong international reputation for comfort and quality. Its high-quality handcrafted footwear styles include sandals, boots, clogs, dress and classic walkers, as well as the ergonomic brand, Mobils.
In recent years, the company also introduced the more athletic inspired brand, Allrounder by Mephisto and their latest collection with superior toning technology, Sano by Mephisto.
Franklin, TN
Phone: 800-775-7852 | Fax: 615-771-5935
E-mail: info@mephistousa.com | Website: www.mephisto.com/
---
Miami Leather Company (2001)
Wholesaler to the orthopedic, prosthetic, retail shoe and shoe repair trades. Wide variety of products.
Miami, FL
Phone: 305-266-8328 | Fax: 305-266-8728
E-mail: sales@miamileather.com | Website: www.miamileather.com/
---
National Shoe Specialties & Biotime Footwear (2014)
For over forty years National Shoe has taken pride on providing exceptional service to our customers by offering:
– Leading, Reputable and Premium Quality Brands
– A Knowledgeable and Professional Sales Team
– Unparalleled Customer Service
Our relationships are built on a foundation of trust, respect and a desire to partner in the continued success of our customers and vendors through innovation and continuous improvement. At National Shoe we offer an extensive material & footwear selection for the Pedorthic/Orthopaedic/Prosthetic, Shoe Store and Repair channels of business across Canada and the United States.
Toronto, ON
Tel: 800-387-5246 | Fax: 800-568-8930
E-mail: wayne.hinricks@nationalshoe.com | Website: www.nationalshoe.com and www.biotimefootwear.com
---
New Balance (1990)
New Balance, headquartered in Boston, MA supports a family of brands including New Balance, Aravon, Dunham, PF Flyer, Warrior and Brine. All brands specialize in sizes and widths across a number of categories including running, walking, training, kids, comfort casual, lifestyle, team sports and apparel. New Balance is a leading manufacturer of technologically innovative athletic products.
Boston, MA
Phone: 617-783-4000 | Fax: 617-783-7050
Website: www.newbalance.com/
---
New Step Orthotic Lab, Inc. (2015)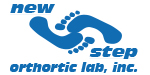 At New Step Orthotics our mission is to provide quality orthotics and services that reflect our effort to a quality product and excellent customer service.
4225 South State Route 159 (Ste 1)
Glen Carbon, IL 62034
Phone: 618-288-9297 | Toll Free: 1-866-798-7463
Website: newsteporthotics.com
---
PartnerShip (2000)
The PFA Shipping Program, managed by PartnerShip®, is a comprehensive inbound and outbound shipping program that combines simplicity, savings, and value for all members. As the PFA-endorsed shipping management provider, PartnerShip provides members with unparalleled customer service and exclusive discounts on select FedEx® small package services. Members also receive significant savings on LTL freight, truckload, and tradeshow shipments with UPS Freight, YRC Freight, and other reputable carriers. Visit PartnerShip.com/PFA or call 800-599-2902 to enroll today.
Cleveland, OH
Phone: 800-599-2902 x2518 | Fax: 800-439-8913
E-mail: Leah Hyland Marketing Specialist | Website: http://www.PartnerShip.com/57PFA
---
PediFix, Inc. (2001)
Foot specialists since 1885, PediFix is the only fourth generation, family-owned business in the pedorthic industry. Choose from more than 150 quality foot treatment products, including a unique OTC line guaranteed to generate cash sales, keystone profits and doctor referrals, an assortment of both traditional and exclusive Visco-GEL foot pads and cushions, new dermatology products, GelStep silicone insoles and orthotics, Diabetic Solutions Socks, PediPlast and more. 15 new products are being introduced this year. Contact PediFix today for a free color catalog.
Brewster, NY
Phone: 800-424-5561 | Fax: 845-277-2851
E-mail: sales@pedifix.com | Website: www.pedifix.com/
---
Propét Canada Inc. (2018)
Manufacturer/wholesaler of Propét branded customized, comfort, adult footwear available in multiple widths and in sizes 5 to 17.
Several product categories are available including but not limited to; boots, sandals, slip-resistant, diabetic, athletic, casual and washable. Styles are available with removable insoles, multiple widths, extra volume lasts, secure hook and loop closures, stretchable uppers and double depth insoles to accommodate orthotics.
Brockville, Ontario
Phone: 800-431-8857 | Fax: 613-342-1466
E-mail: orders@propetcanada.com | Website: www.propetcanada.com/
---
Propet USA, Inc. (2000)
Leading manufacturer in men's and women's comfort walking shoes. Available in up to 5 widths, sizes 5-13 in women's, 7-17 in men's. Propet features a vast selection of Medicare A5500 coded footwear with removable orthotics, secure closure and maximum customization.
Kent, WA
Phone: 800-877-6738 | Fax: 800-597-8668
E-mail: customerservice@propetusa.com | Website: www.propetusa.com/
---
P.W. Minor, Inc. (1968)
P.W. Minor is the premium brand that provides pedorthically superior, precision-fit footwear for discriminating consumers unwilling to compromise style when preventing or caring for their foot-health needs.  Delivering foot-health through precision fit shoes is a brand mission that remains as true and relevant today as it was back in 1867.
Batavia, NY
Phone: 800-796-4667 | Fax: 585-343-1514
E-mail:  info@pwminor.com | Website: www.pwminor.com/
---
Remington Products (2000)
Insoles and sheet packages, rigid arch supports, viscoelastic heel cups, 3/4 and full insoles.
Wadsworth, OH
Phone: 330-335-1571 | Fax: 330-336-9462
E-mail: jwert@remprod.com | Website: www.remprod.com/
---
Renia GmbH (2001)
Specially designed adhesives and components for the shoe industry, shoe repair trade, and O & P industry.
Cologne, Germany
Phone: +49-221-6307990 | Fax: +49-221-63079950
E-mail: info@renia.com | Website: www.renia.com/
---
SAS Shoemakers (1992)
SAS Tripad Comfort Shoes, Free Time for women, and Time Out for men, are deeper in the toe box than many shoes designed for extra depth.  They are full-throated, but do not sacrifice heel fit.  They accommodate many orthotics or custom insoles.  Polyurethane soles are easily modified with proper techniques and cements.  Our new comfort footwear includes Me Too with SAS EZ Straps for women, VTO for men, and Bout Time with SAS EZ Lace.
San Antonio, TX
Phone: 210-921-7838 | Fax: 210-921-7460
E-mail: carrie.medina@sas-shoes.net | Website: www.SASshoes.com
---
STS Company (1997)
Resin-impregnated tubular and fitted socks made to take foot and ankle impressions for custom shoes and foot/ankle orthotic devices.
Mill Valley, CA
Phone: 415-381-4602 | Fax: 415-381-4610
E-mail: info@stssox.com | Website: www.stssox.com/
---
Shoe Systems Plus, Inc. (2003)
Complete line of orthotic and prosthetic equipment including finishers/grinders, vacuum pans, pumps, presses, industrial sewing machines, fume busters and more.
Goshen, NY
Phone: 800-354-6278 | Fax: 845-232-7097
E-mail: shoesystemsplus@hvc.rr.com | Website: www.shoesystemsplus.com/
---
Sole Supports, Inc. (2012)
Sole Supports is an innovative, medical-grade foot orthotics manufacturer. We make custom foot supports that follow your doctor's prescription in order to provide both immediate pain relief and prevention of any new pains or deformities. Medical practitioners must first be certified to order from us because we offer a completely different type of support than the ones for which they were trained in school and because we must have the best possible cast of your foot to make the best support.
Lyles, TN
Phone: 931-670-6111 | Fax: 931-670-6008
E-mail: info@solesupports.com | Website:  www.solesupports.com
---
SoleTech, Inc. (1994)
SoleTech Inc., established in 1946, has a full line of cushioning and fabrication materials for the pedorthic footcare industry. Soletech introduced its registered brand Cloud EVA and Soleflex EVA in the early 1980s and is now recognized as the industry leader for materials for the fabrication of custom foot orthotics and AFOs and components for build-ups and modifications to extra-depth and custom footwear. In addition to its presence in the orthopedic market, SoleTech is also a leading supplier of footwear components and materials to the shoe manufacturing and shoe repair industries.
Claremont, NH
Phone: 603-542-8905 | Toll Free:  877-625-9494 | Fax: 603-542-8909
E-mail: tjcnahant@aol.com | Website: www.soletech.com/
---
Spenco Medical Corporation (2013)
Spenco is an innovative healthcare company whose mission is to help people everywhere achieve more comfortably. While Spenco's core business revolves around producing high quality insole and footcare products, Spenco also provides the most advanced sports medicine and first aid products. Above all else, customer service is Spenco's focus and we are 100% committed to providing outstanding service as we help you find the solutions for all of your health and footcare needs.
Waco, TX
Phone:  (800) 877-3626 | E-Mail:  jeffa@spenco.com
Website:  www.spenco.com
---
Spira (2004)
Spira® is an advanced footwear brand premised upon a patented footwear technology called WaveSpring®. The WaveSpring® is a stable and lightweight spring that is placed in the heel and/or forefoot of our shoes. Each spring is calibrated based upon the size of the shoe and helps protect against fatigue, stress, shock and impact forces.
El Paso, TX
Phone: 866-838-8640 | Fax: 915-838-8641
Website: http://spira.com
---
Streifenender USA (1997)
Preformed insoles, diabetic shoes and materials in different hardnesses, especially for diabetics.
Tampa, FL
Phone: 800-378-2480 | Fax: 813-246-5998
Website: www.streifenenderusa.com | Website: http://www.superfeet.com
---
Superfeet Worldwide LLP (2003)
Since 1977, Superfeet has helped people accomplish some pretty amazing things by changing the way their shoes fit, feel and perform. All our biomechanically correct products are based on the principles of podiatric medicine and can help a wide range of foot health related issues.
Ferndale, WA
Phone: 360-384-1820 | Fax: 360-384-2724
E-mail: here@superfeet.com | Website: http://www.superfeet.com
---
TechMed3D (2011)
TechMed 3D is an easy to use, accurate, and portable solution for the digital acquisition of images and measurements of human body parts, giving orthotists, prosthetists and pedorthists access to very reliable and consistent measurements.
Levis, Quebec, Canada
Phone: 418-836-8100| Fax: 418-836-1589
E-mail: info@techmed3d.com | Website: www.techmed3d.com
---
Tekscan, Inc. (1994)
Broad range of pressure assessment and clinical/research evaluation tools for use in orthotics, brace evaluations, joint biomechanics, and gait analysis.
Boston, MA
Phone: 617-464-4500 | Fax: 617-464-4266
E-mail: marketing@tekscan.com | Website: www.tekscan.com/
---
Therafirm (A Division of Knit-Rite, Inc.) (1999)
Quality medical-grade compression hosiery and diabetic socks.
Ellerbe, NC
Phone: 800-562-2331 | Fax: 910-652-2438
Website: www.therafirm.com/
---
Thor-Lo, Inc. (2001)
When Jim Throneburg invented the Thorlos brand in the early 1980s, he dreamed of two new guiding possibilities:
1.Sustainability of the company beyond his own lifetime.
2.Being the best in the world at foot protection.
As a result, we at THORLO shifted our primary focus from the sock business to the relationship business. Every day we strive to learn and improve on some aspect of what we do and who we aspire to be… Caretakers of the World's Feet.
Statesville, NC
Phone: 704-872-6522 | Fax: 704-838-6323
Website: https://www.thorlo.com/
---
Tread Labs (2017)
Tread Labs produces semi-custom orthotic insoles. The insoles feature medical grade support and come in multiple arch heights for a precise fit. Top covers attach with Velcro and are easily replaceable. With more support than many over-the-counter insoles and less cost than custom devices, they are ideally suited for pedorthic distribution.
Stoneham, MA
Phone: 781-435-0662
Email: hello@treadlabs.com
Website: www.treadlabs.com/
---
Trufit Orthopedic Labs (2013)
Trufit Biomechanics Labs is a full service biomechanics and podiatric company. We manufacture individually engineered CAD/CAM corrective foot orthotics in the USA. We operate multiple chiropractic and podiatric patient-care facilities across Europe.
In addition to operating several patient clinics in Europe, we continuously engage in highly funded research and development projects in conjunction with several European government laboratories as joint ventures that have become very successful in developing new patient care evaluation techniques and innovative medical corrective devices, grounded in science.
Our commitment to Research, Development and Innovation is a foremost goal, and we only employ medical, engineering, and computer science professionals who share that vision.
Orlando, FL
Phone: 855-910-2525 | Fax: 321-202-2819
E-mail: info@trufitusa.com | Website:  www.trufitusa.com
---
Tru-Mold Shoes, Inc. (1980)
Tru-Mold Shoes offers a complete line of contemporary, fully accommodating custom-molded shoes, including the Thera-Medic Shoe package – the most flexible, highest value shoe package for Medicare-eligible patients with diabetes.
Buffalo, NY
Phone: 800-843-6653 | Fax: 716-881-0406
E-mail: info@trumold.com | Website: www.trumold.com/
---
UniStyle Footwear Inc. (2017)
Since 2003, UniStyle Footwear has been manufacturing fashionable comfort, orthopedic and custom footwear. UniStyle Footwear provides quality handcrafted footwear according to rigorous quality standards and use the best natural materials, quality leathers, and breathable lining.
North York, ON
Phone: 416-638-7000 | Fax: 416-638-7627
E-mail: unistyle@bellnet.ca | Website: www.unistyleshoes.com/
---
Vibram USA (1998)
Since 1937, Vibram has stayed true to its heritage by building products focused on quality and performance while keeping the end user in mind.  Each sole, heel or rubber component is built with proprietary compounds and endless quality control.  We are also proud to say that we produce millions of soles each year in one of the last rubber soling plants in the USA – the Quabaug Corporation in North Brookfield, MA.
Concord, MA
Phone:  978-318-000, ext. 136
E-mail:  jonathan.shaffer@vibramusa.com | Website:  www.vibram.com
---
Ziera Shoes N.Z., Ltd. (Formerly Kumfs Shoes N.Z., Ltd.) (1998)
Ziera Shoes, formerly Kumfs Shoes, are women's shoes, sandals and boots that are truly orthotic friendly.  Ziera Shoes come in a wide range of heeled fashion and walking footwear.  We have widths in stock from M through XXW in sizes 34 through 45.
Port Orchard, WA
Phone: 877-717-0588 | Fax: 877-717-0589
E-Mail:  Craig.Taylor@zierashoes.com | Website: www.zierashoes.com/